Dr. Jinoos Farhang-Fallah
Cumming, GA Family Dentist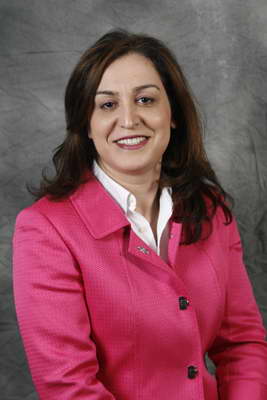 Dr. Farhang is a passionate and dedicated doctor who thrives for perfection! She grew up in Canada where she completed her college education at the University of Toronto with top Honors. While finishing her double major in Sociology and Biology, she participated in numerous research and community outreach programs serving those in need.
Dr. Farhang completed her dental education at Temple University School of Dentistry and Nova Southeastern School of Dental Medicine, where she finished in the top five of her class. She also had extensive training in various dental fields such as Cosmetic dentistry and Pediatric dentistry. She is a member of the American dental association, the Georgia dental association and the Northern District Society, and she has received the America's Top Dentist award since 2013.
Her passion for her work, her desire to learn every day, and her concern for the well being of her patients, make her a unique doctor who is well known and respected in the professional community.
Dr. Farhang's hobbies include working out, traveling and watching survivor! Above all, she enjoys spending time with her family.
Dr. Behzad Aliassa
Cumming, GA Family Dentist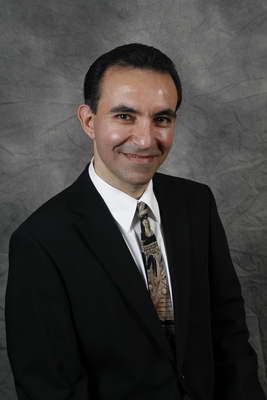 Dr. Aliassa completed his college education at the University of Toronto, Canada earning double Bachelor degrees in Biology and Sociology. While pursuing his undergraduate education he was also involved in numerous research programs and volunteer community work programs. He graduated with high honors and was immediately accepted to Nova Southeastern University School of Dental Medicine, in South Florida. He participated in numerous training programs in Implantology, Cosmetic Dentistry, Oral and Maxillofacial Surgery, Geriatric Dentistry and Orthodontics. He was also involved in campus outreach programs serving low– income families, children and special needs patients. Dr. Aliassa is an active member of the American Dental Association, Georgia Dental Association, the Northern District Dental Society and the Academy of General Dentistry. He is also an active member of the International Association for Orthodontics (IAO) which has more than 4200 member dentists worldwide. Dr Aliassa is committed to providing the best dental care possible to all patients and continues to push the limits of his skills by taking advanced courses in numerous continuing education programs. He has also received America's Top Dentist award since 2013.
Dr "A's philosophy is to provide top quality dentistry while focusing on patient needs and comfort. Foremost, he is a family man who has a passion for education, good health, sports activities and helping others in need.
Kolleen Watts - Front Desk Coordinator/Insurance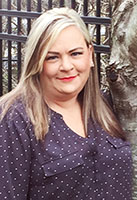 My name is Kolleen affectionately known as Koko. As the Front Office, Insurance/Billing Coordinator my job is to oversee the office operations and I am committed to making our patients and their families experience an amazing one. There is nothing like the satisfied look on a patients face when they've navigated the sometimes confusing world of insurance. I've had the pleasure of being part of the A Plus Dentistry team since 2008 almost at the beginning, and have over 20 years of dental experience. I have had the opportunity to work all of the jobs in the front office and enjoy each and every one. My goal is to incorporate the wealth of knowledge and customer service that I have acquired to best serve our patients and their families.
I am most proud of my family! I have two sons, one daughter, one daughter-in-law, and two grandchildren; they make my heart smile! I love to design and create my own jewelry.
Vanessa Porras
Marilu Leal
Debbie Johnson
Amber Vickery
Julie Hoff
Kristi Oliver
Shanna Thompson
Kaysee Corales
Dania Hamouda