Dr. Jinoos Farhang
Cumming, GA Family Dentist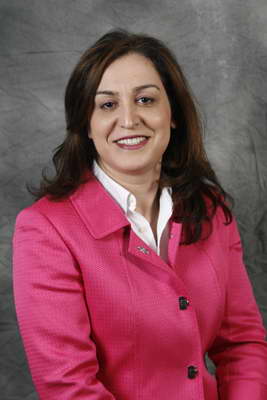 Dr. Farhang is a passionate and dedicated doctor who thrives for perfection! She grew up in Canada where she completed her college education at the University of Toronto with top Honors. While finishing her double major in Sociology and Biology, she participated in numerous research and community outreach programs serving those in need.
Dr. Farhang completed her dental education at Temple University School of Dentistry and Nova Southeastern School of Dental Medicine, where she finished in the top five of her class. She also had extensive training in various dental fields such as Cosmetic dentistry and Pediatric dentistry. She is a member of the American dental association, the Georgia dental association and the Northern District Society, and she has received the America's Top Dentist award since 2013.
Her passion for her work, her desire to learn every day, and her concern for the well being of her patients, make her a unique doctor who is well known and respected in the professional community.
Dr. Farhang's hobbies include working out, traveling and watching survivor! Above all, she enjoys spending time with her family.
Dr. Eric B. Aliassa
Cumming, GA Family Dentist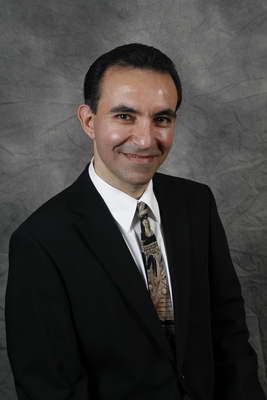 Dr. Aliassa completed his college education at the University of Toronto, Canada earning double Bachelor degrees in Biology and Sociology. While pursuing his undergraduate education he was also involved in numerous research programs and volunteer community work programs. He graduated with high honors and was immediately accepted to Nova Southeastern University School of Dental Medicine, in South Florida. He participated in numerous training programs in Implantology, Cosmetic Dentistry, Oral and Maxillofacial Surgery, Geriatric Dentistry and Orthodontics. He was also involved in campus outreach programs serving low– income families, children and special needs patients. Dr. Aliassa is an active member of the American Dental Association, Georgia Dental Association, the Northern District Dental Society and the Academy of General Dentistry. He is also an active member of the International Association for Orthodontics (IAO) which has more than 4200 member dentists worldwide. Dr Aliassa is committed to providing the best dental care possible to all patients and continues to push the limits of his skills by taking advanced courses in numerous continuing education programs. He has also received America's Top Dentist award since 2013.
Dr "A''s philosophy is to provide top quality dentistry while focusing on patient needs and comfort. Foremost, he is a family man who has a passion for education, good health, sports activities and helping others in need.
Dr. Haley Swearingen
Cumming, GA Family Dentist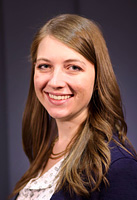 Dr. Haley Swearingen grew up in Evans, Georgia. She attended Mercer University with a Presidential Scholarship and majored in Biomedical Engineering. Dr. Swearingen graduated Summa Cum Laude from Mercer, receiving her BS in engineering with a minor in chemistry. Dr. Swearingen was at the top of her class in dental school at the Medical College of Georgia, where she earned her DMD.
Dr. Swearingen is focused on service and learning and has participated in many mission and service opportunities, including a trip to Vietnam to provide amputees with adjustable leg prosthetics and a mission trip to Peru to provide dental care to the underserved.
Patients know Dr. Swearingen as a compassionate and gentle dentist; she loves to teach her patients about their oral health and give them a better understanding of their treatment needs. She considers it the greatest compliment when patients tell her that they have overcome their fears of the dentist after working with her and they are now excited to take control of their health.
Dr. Swearingen enjoys many artistic pursuits including painting, ceramics, and crochet and knitting. She also loves to read and to hike and spends many weekends hiking trails around Georgia.
Kolleen - Front Desk Coordinator/Insurance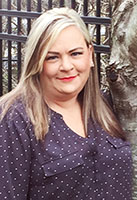 My name is Kolleen affectionately known as Koko. As the Front Office, Insurance/Billing Coordinator my job is to oversee the office operations and I am committed to making our patients and their families experience an amazing one. There is nothing like the satisfied look on a patients face when they've navigated the sometimes confusing world of insurance. I've had the pleasure of being part of the A Plus Dentistry team since 2008 almost at the beginning, and have over 20 years of dental experience. I have had the opportunity to work all of the jobs in the front office and enjoy each and every one. My goal is to incorporate the wealth of knowledge and customer service that I have acquired to best serve our patients and their families.
I am most proud of my family! I have two sons, one daughter, one daughter-in-law, and two grandchildren; they make my heart smile! I love to design and create my own jewelry.
Ann Sorensen - Office Mgr & Treatment Coordinator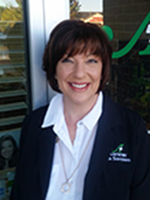 My name is Ann Sorensen, I am the Office Manager and Treatment Coordinator for A Plus Dentistry.  In 2004, I relocated from South Florida and chose to raise my family in Forsyth County because I fell in love with the welcoming close knit community.  I feel responsible to our community to make sure they are getting the highest quality of dentistry in order to maintain great oral health,  as the mouth is the gateway to the rest of the body.  I have thoroughly enjoyed making long lasting relationships with our patients, I enjoy celebrating new life events in their families such as births, weddings retirements and their children's accomplishments! I get the chance to learn from our top dentists and share my passion while explaining customized treatment plans and the many financial options that we have to make treatment possible.
I am a military mom, my son in law serves as an officer in the United States Marines and my oldest son serves as a Cryptologist in the United States Navy. My three adult children are now living in three different time zones. Thank goodness that modern technology keeps us all in touch!
Brooke - R.D.H.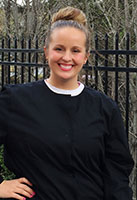 My name is Brooke, but I go by B1 at the office because there are two of us!
My husband and I moved to Georgia from Iowa six years ago. I've practiced as Hygienist at A Plus ever since, but I have been in the dental field since 2009!
I strive to provide the most comfortable environment during your first visit and give you the best cleaning! In my free time, I enjoy being outside, traveling with my daughter and husband and exercising! I look forward to meeting you soon!


Brooke - R.D.H.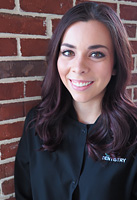 My name is Brooke. I am a registered Dental Hygienist.
I received my Bachelor of Science of Dental Hygiene from Augusta University. I have loved the dental field from an early age and enjoy the opportunity that dental hygiene gives me to educate and connect with each of my patients. I am dedicated to giving all of my patients the best care possible. The most rewarding part of my job is empowering my patients to take control of their oral health.
I am a Georgia native, growing up in Cherokee County. In my spare time I enjoy volunteering at community events and spending time with my family and friends.
Vanessa - Surgical Assistant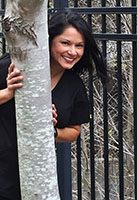 My name is Vanessa - I am Dr. Farhang's surgical assistant. I joined the A Plus Dentistry team in 2016.
My work experience with Dr. Farhang and the rest of the team has truly been a positive one. The team is a wonderful caring team to work with. The doctors take the time to listen to each patient's needs. I am proud to be a part of such a friendly, dedicated staff!
I recently moved here to Alpharetta area from California. I have been in the dental field for 23 years. I love helping patients obtain their perfect smiles and a healthy mouth. I love spending time with my husband and our two dogs! I enjoy being outdoors running and playing with our dogs.